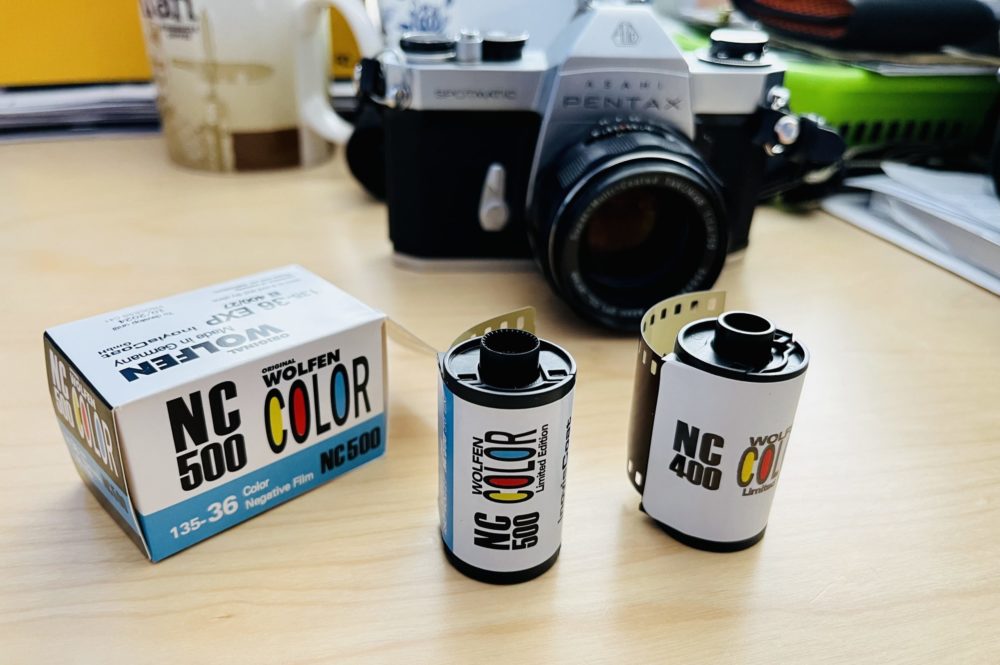 Orwo Still Hasn't Shipped Film
You know what would be fantastic? If you actually sent NC-500 to the people who backed you on 1 June 2022! I am STILL waiting despite people who ordered after me getting their film WEEKS ago. And yet you have made ample supply of NC-500 and this new film available via retail shops.
@mattlovescameras
It is with sadness that I mark the 1 year anniversary of pre-ordering brand new Orwo film. A year ago today, I pre-ordered 5 rolls of film from Orwo, including their new color film, Wolfen
NC500
, as well as new B&W films, Wolfen
NP100
and
NP400
. It has been exactly 1 year and I have still not received my order.
This pre-order was not a Kickstarter campaign. This was a pre-order placed with a reputable film manufacturer with a long and well-documented history. I was not expecting that Orwo would fail to ship me their new film. And I was certainly not expecting that they wouldn't reply to my queries for an update.
There was, and still is, a lot of hype around their new color films. A lot of people placed a pre-order. At first, there were a lot of supply chain issues and delays. This is hardly unreasonable. Bringing a new film to market is challenging and Orwo communicated that they were focused on bringing the spooling and packaging process in-house so as to avoid future delays. At Christmas, they shared the news that orders were finally shipping. But then they did something unexpected that began to alienate the film community: they stopped communicating with their customers, while at the same time they released their new films for retail sale. It appeared that they were not honoring their pre-orders and were not willing to answer questions from their customers. Emails to Orwo received no response and messages through social media have been blocked. Orwo is effectively incommunicado. I have no idea if and when I will receive my order. I can't get any information from them and so all I can do is wait and hope.
In the meantime, I bought a roll each of their new color films NC400 and NC500 from B&H Photo and Studio Argentique, respectively. I'm looking forward to shooting them this summer.
If I have learned anything from this experience, it is that it is smarter to pre-order your film from a reputable reseller like the FPP store, Freestyle, or B&H. Chances are they will be among the first retailers to get the film and if there is a delay, you can easily get your money back or purchase something else. They do a better job of communicating with their customers and will always reply to your queries. Remember: If you are one step ahead, you are an innovator, but if you are two steps ahead, you are a martyr.