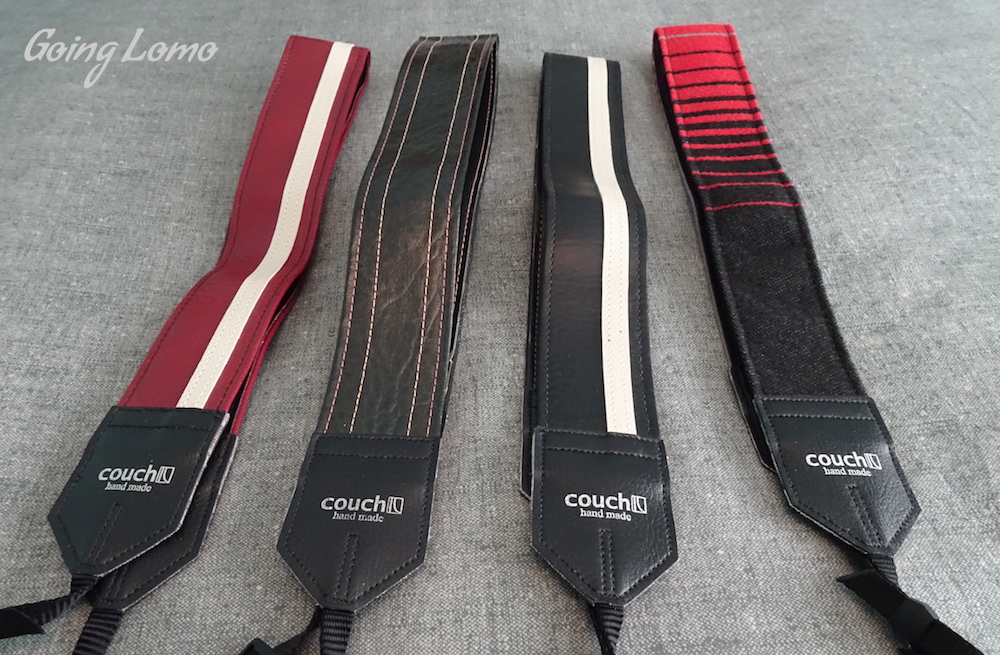 "These vintage camera straps are made from the actual 35 year old fabric used to upholster mid 1980's Volkswagen cars like Golfs and GTI's."
Couch takes old discarded vinyl and seatbelt fabric and uses it to create camera straps, guitar straps, and wallets. I love these straps. I own 4 Couch camera straps — including the 1985 Volkswagen Golf GTI — and a wallet. I use their Vintage Cadillac Sunburst strap on my DSLR. It's made from vinyl originally intended to be used as the hard-top on Cadillacs. How cool is that? Seriously, I can use a lot of adjectives to describe their straps: stylish, unique, comfortable, vegan, well-made, durable. Couch really is all that and a bag of chips. My wife even owns one of their guitar straps. Check out their website or find them on Etsy.

"I am so in love I am making this my everyday camera for a while and perhaps I'll even start a half-frame series, just because."
Katie's got a new half-frame camera and she's started a new series called Half Frame Diary. She's got me wondering if I should buy an Olympus Pen as well. Great photos, BTW. Normally, a half-frame camera takes photos in portrait format (it splits a regular 35mm frame vertically in half), but when you turn the camera on its side, you get landscape format photos that can look like frames from a movie. I think it's cool.

"Truth be told, I am not a fan of the camera because I am terrible at zone focusing…"
I struggle with zone focusing too. But it's an important skill to have. Fine Film Days shares some cool photos and three superb resources on zone focusing that can only help me to improve my skills until I find the perfect travel camera — something compact with a great autofocus lens.

"It levels the playing field for all photographers… if a photographer can take a great photo with a Diana, they are truly a great photographer."
I have to agree. The Diana forces you to really think through your shot. Sure, you can use it as a point & shoot if you want, but if you wish to create something stunning, then you have to take your time.

"OK, so you have inherited, bought, found or [been] given a 110 film camera and want to use film you can't find in the depressingly slim 110 film marketplace."
This really cool Instrucable by Nano Burger shows you how to load your own 110 film cartridges. I just may have to try this since the FPP is now selling 110 film in bulk rolls. I love the idea of shooting Eastman Double-X 5222 in 110!