These photos are from a trip I took to Lake Louise five years ago. I had taken many more photos that weekend, but unfortunately those rolls of film were lost in the mail when I sent them to
The Darkroom
for processing. I lost 8 rolls of film due to some sort of mishap with either Canada Post or USPS.
[1]
I wrote about the ordeal in Lost Film.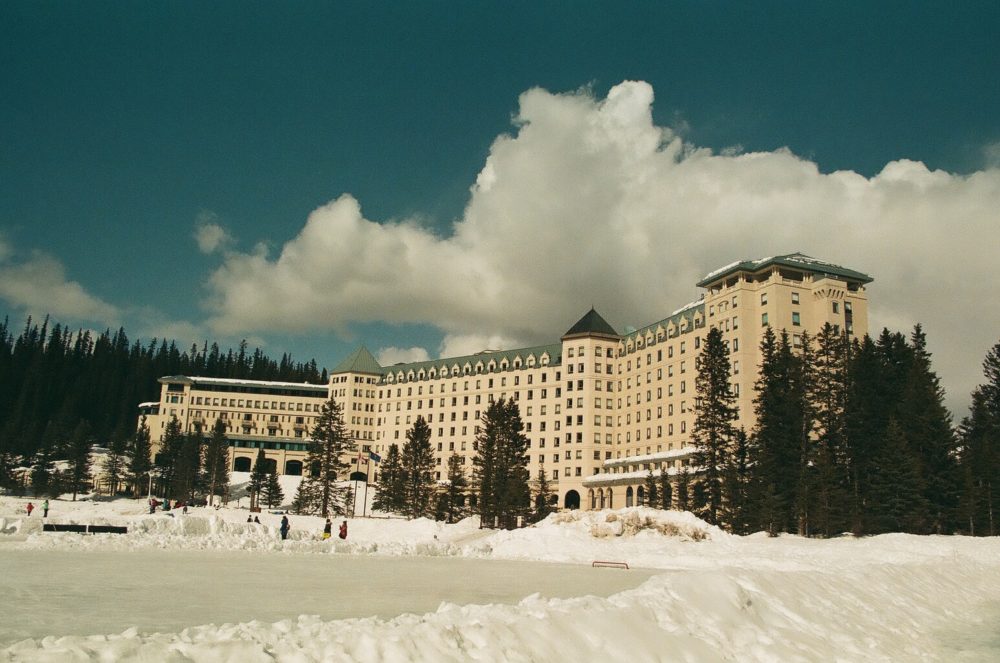 I spent the weekend at the Fairmont Chateau Lake Louise (shown above). My only regret, apart from the lost film, was that I didn't bring my skates. It would have been fun to skate around the ice castle on the frozen lake.