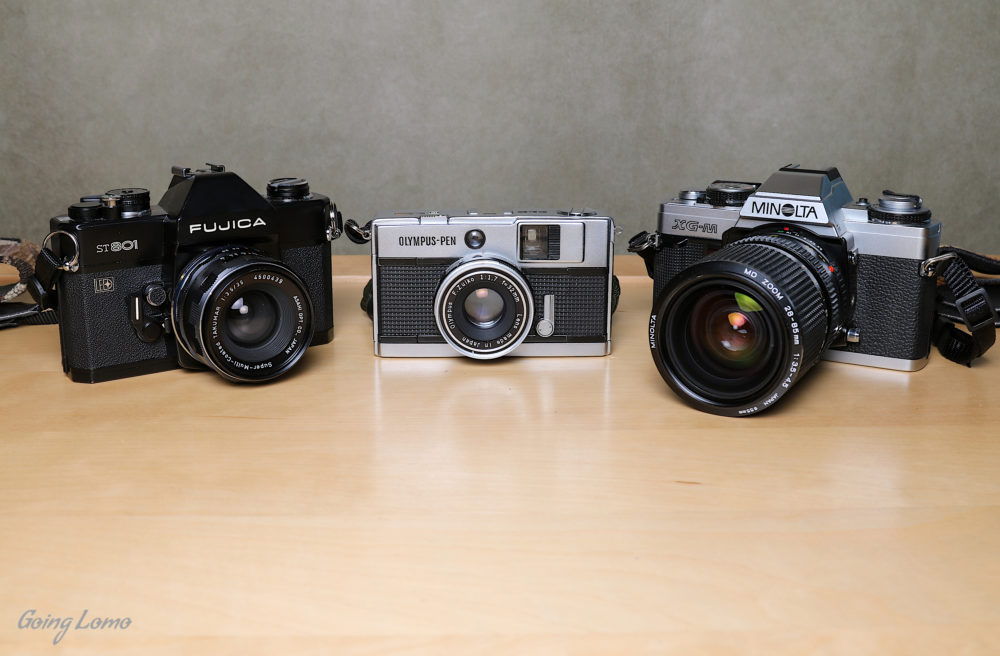 Taking inspiration from
Keith Devereux
, I decided to crash the party too. A group of film photography bloggers have all shared a post about the three cameras they used most in 2022. And so, here is my take on that theme. The three cameras mentioned below took centre stage for me and held all my focus this past year. I had a lot of fun shooting with them. In reverse order, from the least used to the most used, my top three film cameras from 2022 are:
Fujica ST801
I had been lusting for the Fujica ST801 for quite some time and when a suitable model became available, I bought it. I was not disappointed when it arrived. The ST801 has many features, but a few are key for me.
The ST801 has an M42 lens mount and with the huge variety of inexpensive M42 lenses available, it's a very versatile camera. The camera I bought came with a 55mm f/1.8 SMC Takumar lens, but I've been shooting my ST801 with a 35mm f/3.5 Super-Multi-Coated Takumar. Three of the photos I've shot with this camera/lens combo are below. I've had so much fun using my collection of Takumar lenses that I haven't bothered to use the other M42 lenses I own.
Focusing with the ST801 is easier than with my other two M42 cameras and this is the principal reason I bought this camera. Split-image and microprism focusing aids mean my aging eyes can focus the lens quickly and accurately.
The ST801 features an LED exposure indicator in the viewfinder which was the first of its kind back in 1972. There are 7 LEDs indicating +/- 3 stops with each LED being the equivalent of one stop, while a dim LED is worth a 1/2 stop. When the centre LED lights up, you've got perfect exposure. But when the LEDs light up above or below the centre, then your photo will be overexposed or underexposed respectively. The system is more accurate than the old match needle exposure indicator, but occasionally when shooting in dim lighting, there isn't enough light to see the unlit LEDs or the arrow indicating centre. This means you lose your frame of reference and if your exposure is within one stop, you can't easily tell whether the LED is at, above, or below centre.
Despite this one small issue, the ST801 is a lot of fun to use and I almost took it with me to New Zealand last month. In the end, I left it at home because I prefer the versatility of a zoom lens over carrying multiple primes when traveling and I don't own an M42 zoom.
All in all, the Fujica ST801 is a great camera and I look forward to using it a lot more in 2023.
Features: M42 screw mount; shutter speeds up to 1/2000 sec; ISO 25 – 3200; microprism & split-image focusing; TTL silicon photocell and LED exposure metering; 4SR44 battery equivalent; weighs 635g (body only)
Pros: microprism & split-image focusing; top shutter speed of 1/2000 sec; easy to find battery equivalent
Cons: manual stop-down metering when not using Fujinon lenses; hard to interpret the exposure meter in low light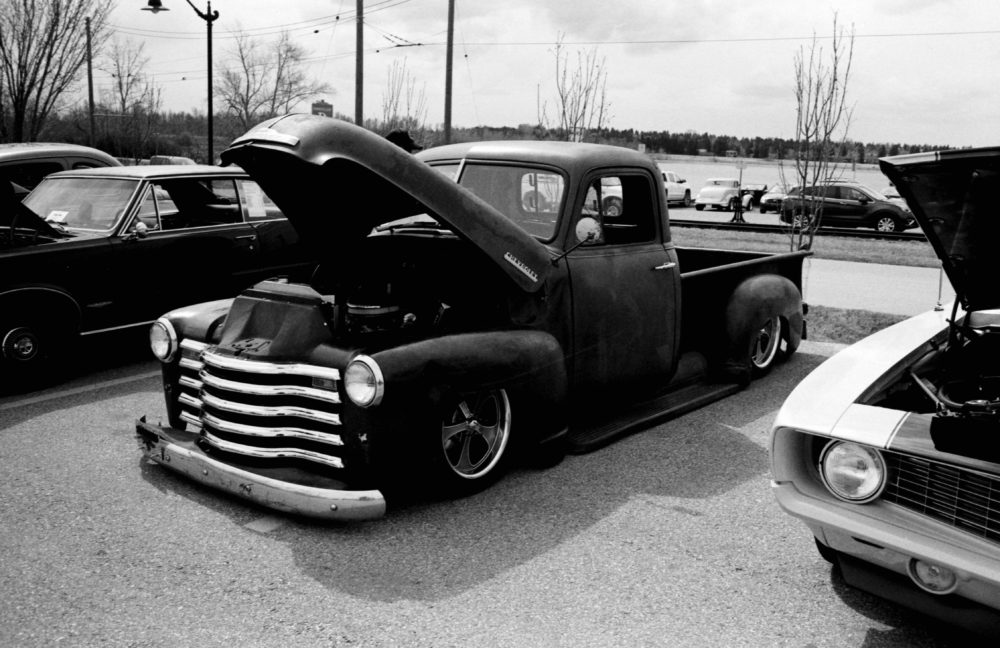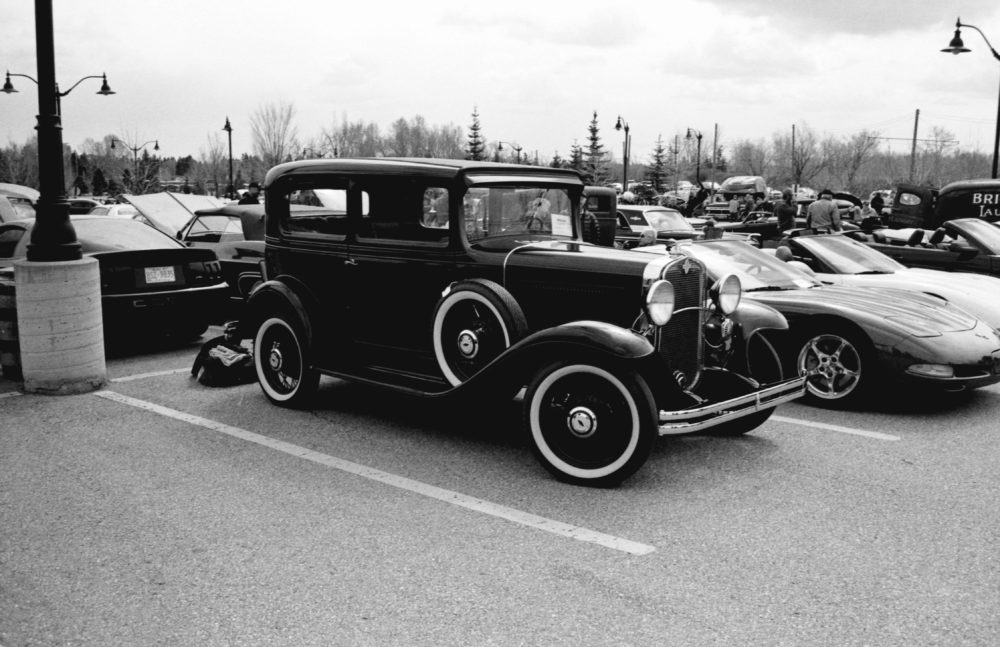 Olympus Pen EED
This half-frame camera is both the delight and bane of my existence. I've wanted a half-frame camera for a long time and was excited when I finally got the Olympus Pen EED.
Unknown to me when I bought it, the Pen EED had a broken film advance that I only discovered after shooting over 55 half-frames on a 24 exposure roll! I shelved it for a long time after that until I could figure out how to repair it. This year I took it apart, repaired the film advance, broke the hot shoe, replaced the light seals, and then ran 10 rolls through it. To my continued frustration, the Pen EED still has a light leak — even after adding more light seal foam and taping up the back.
Despite all these issues, I took this camera with me to New Zealand and you can see some of those photos (taken at Lake Taupo) below. What I love about half-frame is the opportunity to create diptychs or pairs of photos that tell a story or juxtapose contrasting images. One such diptych is below. While standing under the canopy of a tree, I shot two photos of the beach looking in opposite directions. The result is that by scanning the two photos together, the frame divider looks sort of like the tree's trunk.
The Pen EED is a very simple camera to use as the photographer only needs to focus and then shoot. The trouble is that this camera has a low shutter speed of 1/15 sec and the Pen EED will often choose this speed in low light conditions. That's just too slow to hand hold the camera if you want to avoid blur. And I have too many photos that are slightly blurry. But then again, maybe it's me? Maybe I'm misjudging the focal distance or introducing camera shake when I press the shutter. The trouble is, it happens far too often with the Pen EED and I rarely get blurry photos with my other cameras.
For more information on this camera, be sure to check out my review of the Olympus Pen EED.
Features: 35mm half-frame; shutter speeds from 1/15 to 1/500 sec; ISO 12 – 400; auto-exposure; LR44 battery equivalent; weighs 430g
Pros: takes half-frame photos; easy to find battery equivalent
Cons: 1/15 second shutter speed means hand-held shots will be blurry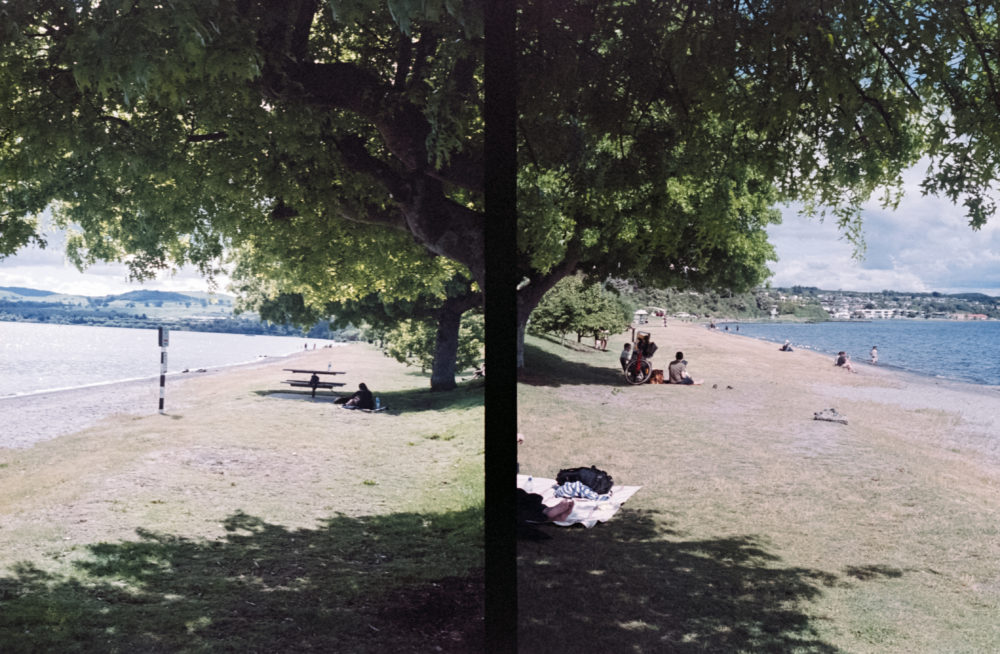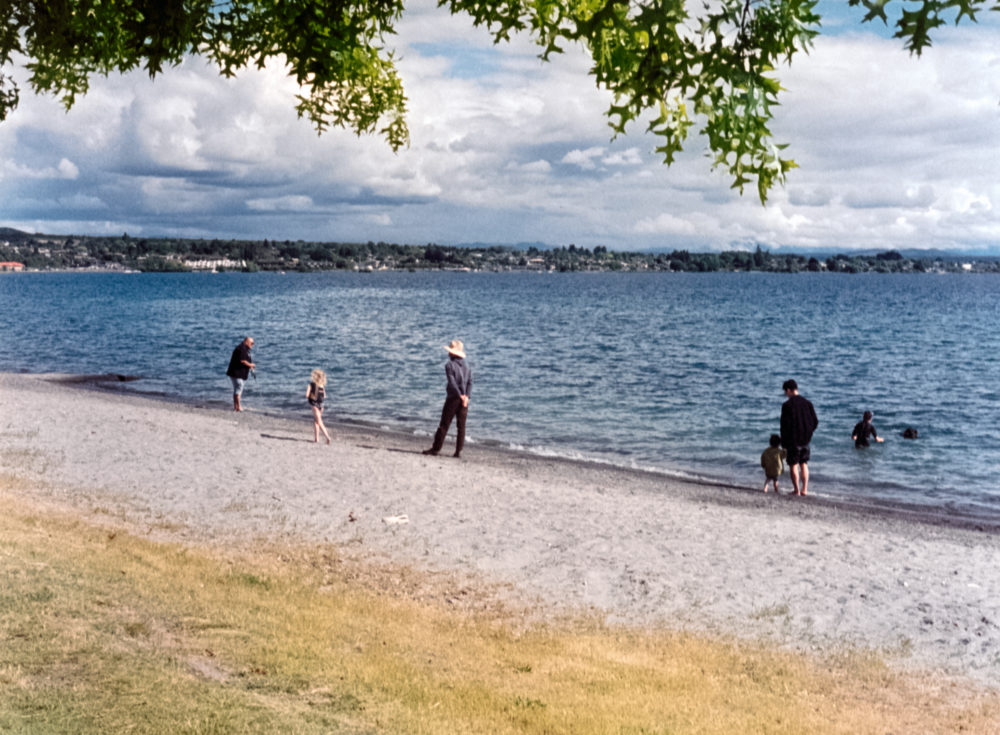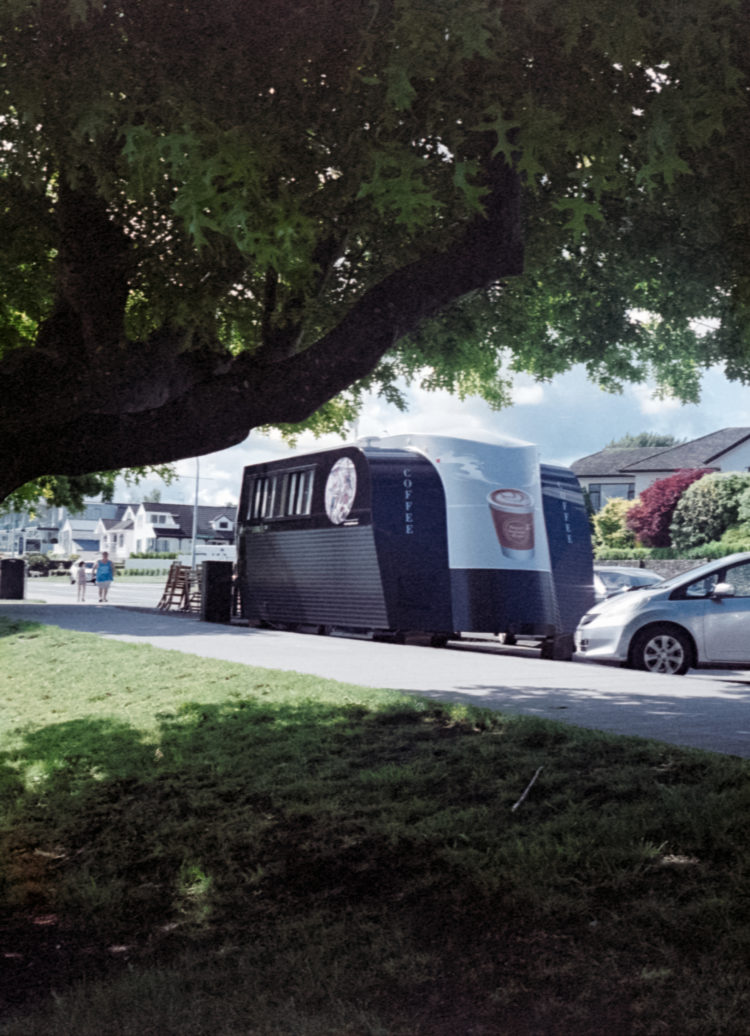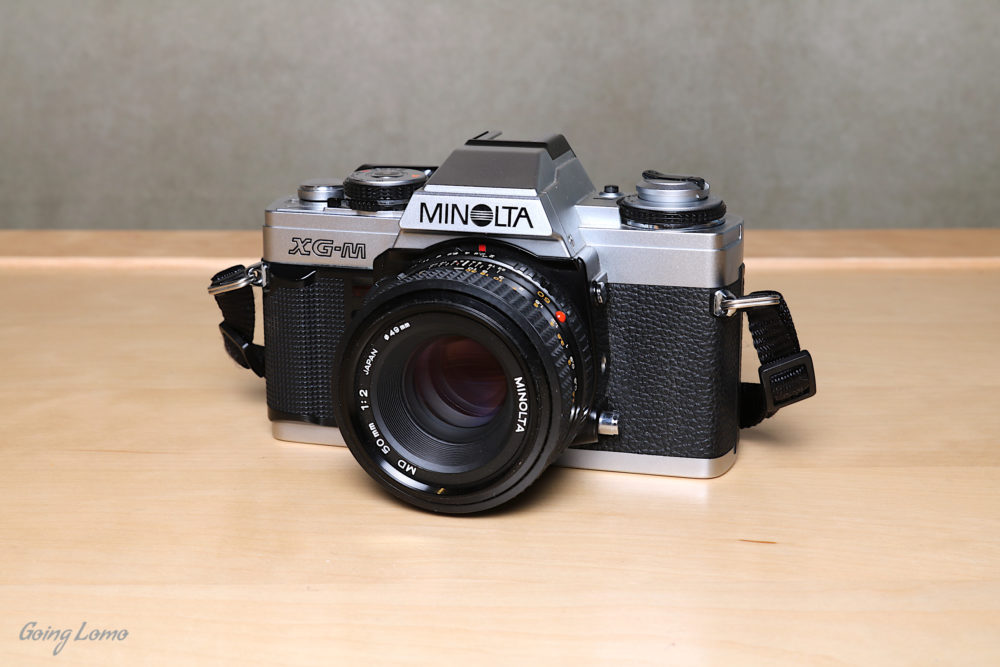 Minolta XG-M
I came across the Minolta XG-M online one day and discovered that no one wanted to bid on it. The photos of the camera looked great, so I took a risk and bought it for next to nothing. My instincts were right. The camera arrived in almost new condition and has been nothing but a pleasure to use.
The XG-M has been my most used and most loved camera of 2022. I've put 20 rolls through it so far and took it to New Zealand with me. It's fun to shoot! When I bought it, it came with a 50mm f/2 MD lens (which is a great lens), but after reading some lens reviews, I bought myself a 28-85mm f/3.5-4.5 MD zoom. While prone to flare, this zoom is very versatile and gives decent sharpness throughout its range. As an added bonus, it also does macro. Overall, it's been a great lens to travel with.
Like the Fujica ST801, the XG-M has split-image and microprism focusing aids which is exactly what I need. The viewfinder is bright and displays both the aperture and shutter speed. Thanks to a centre-weighted TTL auto-exposure system, I just set the aperture and shoot. The XG-M takes care of the shutter speed which ranges from B to 1/1000 second. Of course, I can always set the shutter speed manually, but I much prefer to set the dial to Auto and shoot in aperture-priority.
I love my Minolta XG-M. With all these great features and its light and compact all-metal body, it's a lot of fun to shoot. It feels good in my hands, the control layout is intuitive, and it performs reliably time after time. What else do you need?
Features: stepless shutter speeds up to 1/1000 sec; ISO 25 – 1600; full-aperture TTL centre-weighted metering; microprism & split-image focusing; A76 battery equivalent; weighs 515g (body only)
Pros: microprism & split-image focusing; easy to find battery equivalent; 1/1000 sec top shutter speed; easy-to-read exposure indicator; light weight & compact body
Cons: none for me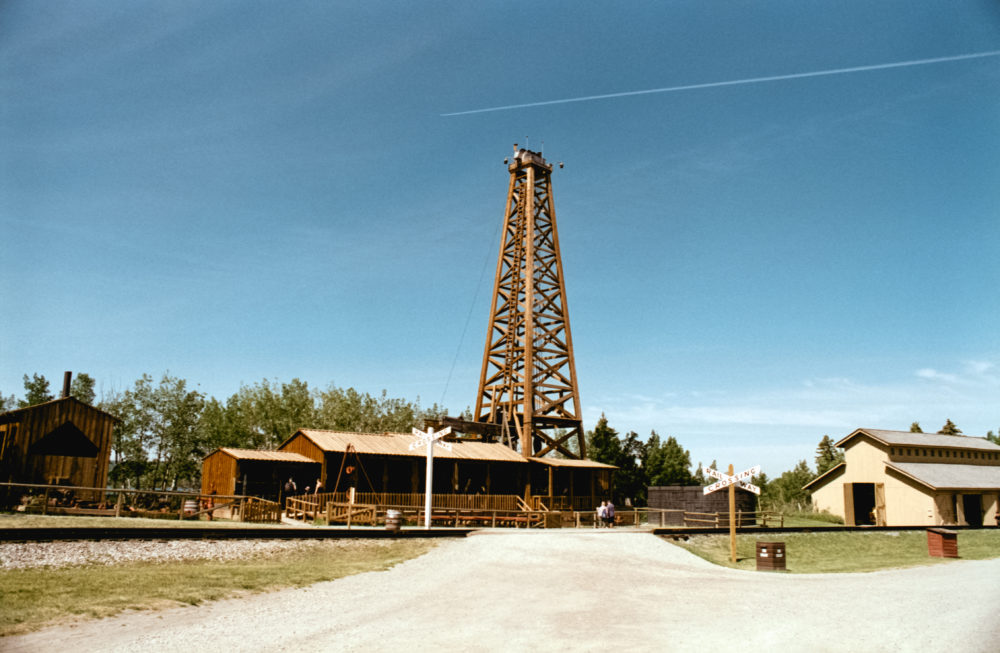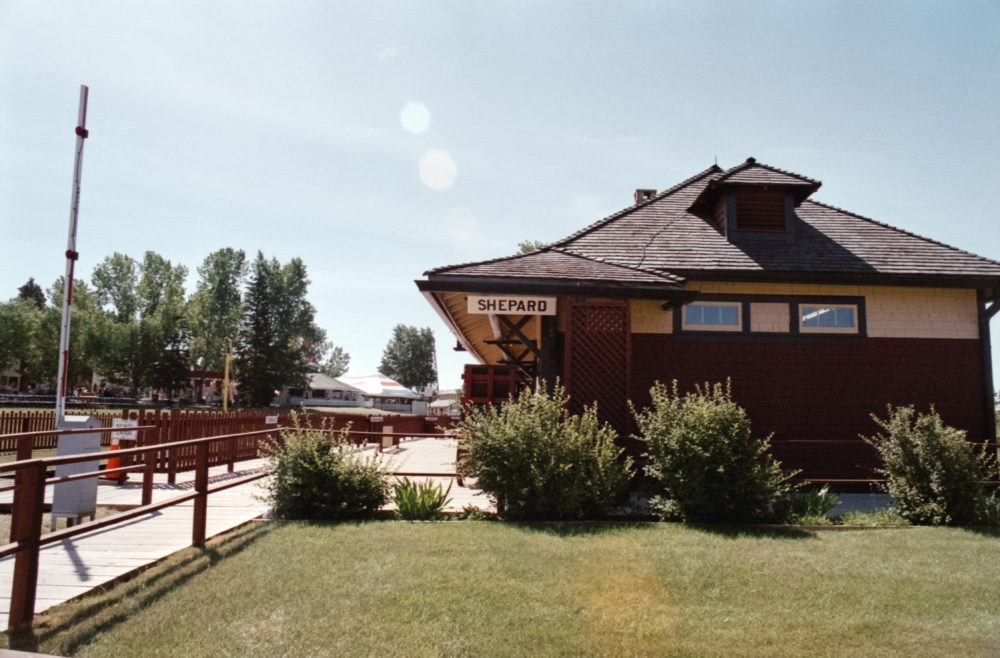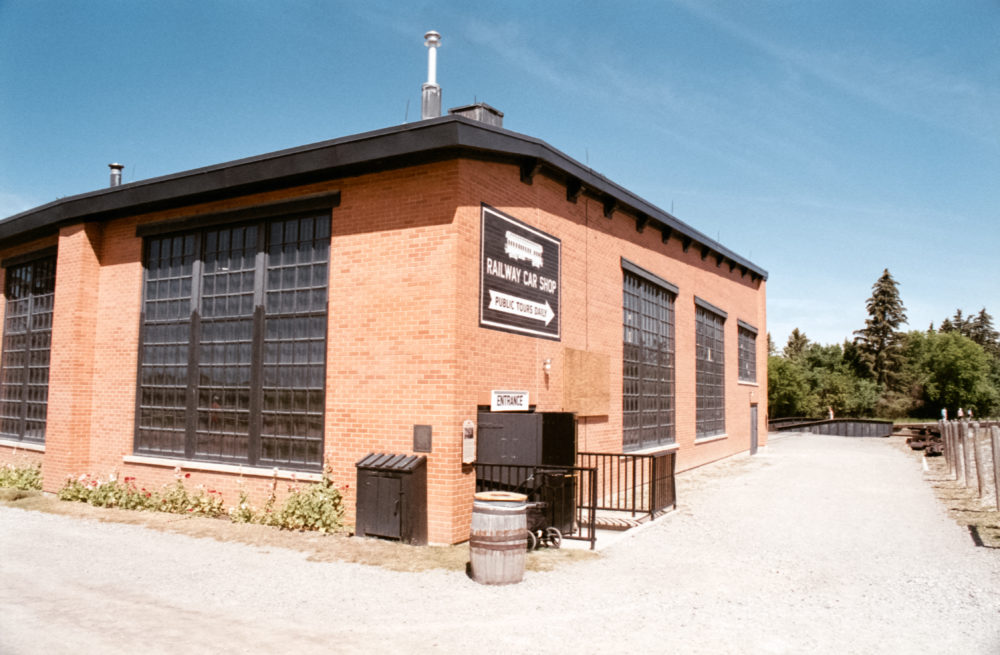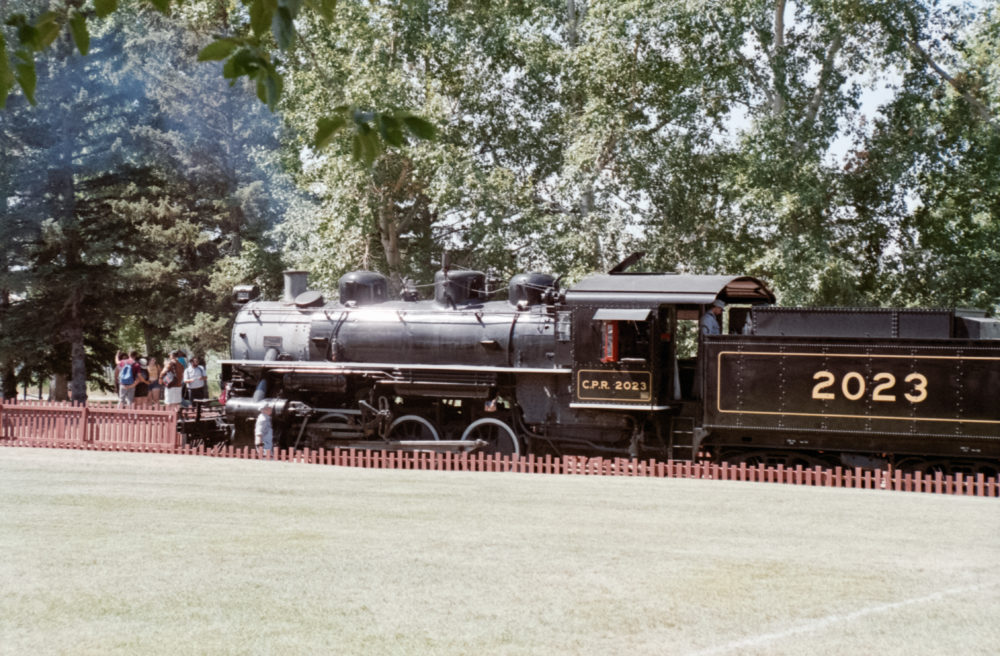 Other Posts in This Series
As I mentioned at the start, a group of film photography bloggers all posted three cameras they used this year. These posts are worth checking out and I've listed them below. Who knows, you might just discover a new camera worth trying!