Earlier this year, CineStill announced the release of a new color film:
CineStill 400 Dynamic
! Many have assumed that this is the same emulsion as Kodak's Vision3 cinema film, but without the Remjet layer. CineStill has assured us that it is, in fact, a new emulsion. Either way, I picked up 2 early bird rolls and shot my first roll back in June.
CineStill 400D is a "fine grain film that delivers a soft color palette with natural saturated color and rich, warm skin tones." The film boasts a wide dynamic range and can be rated anywhere from 200 to 800. I shot this roll at box speed.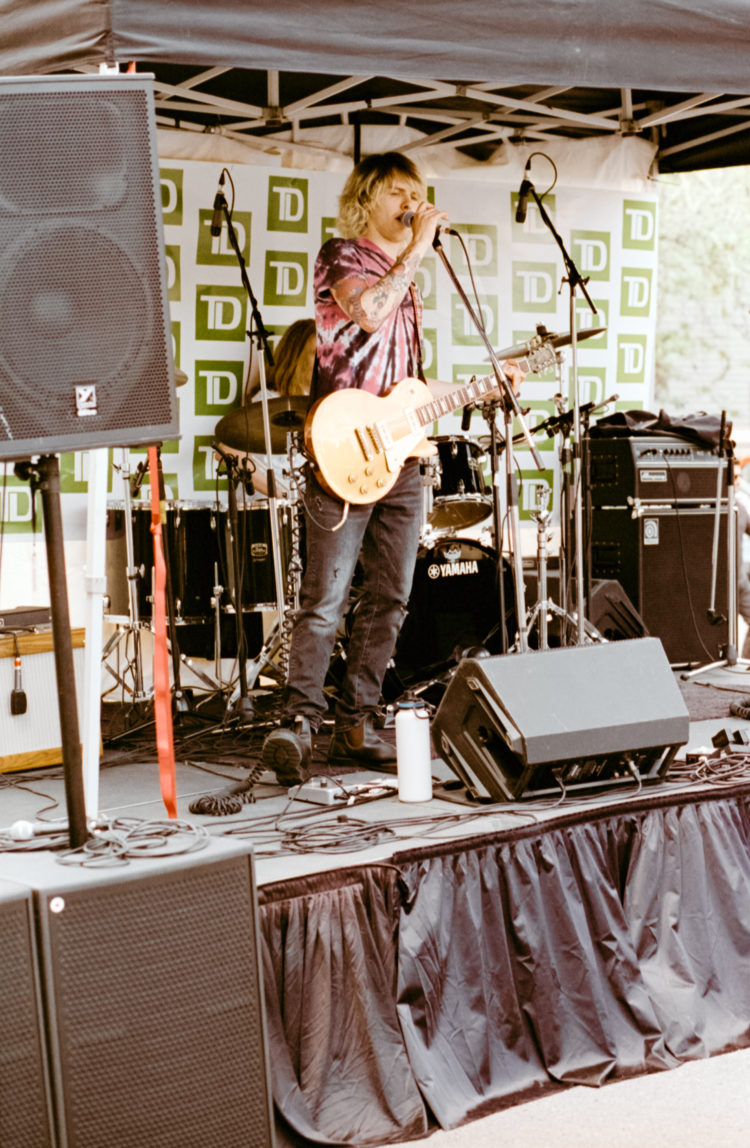 I shot these photos of
The Static Shift
as they played at this year's Lilac Festival and, for the most part, I'm quite happy with the results from CineStill 400D. I shoot so much expired film that I'm always thrilled when every photo is properly exposed. Given the wide dynamic range of this film, I wouldn't expect anything less. And I quite like the softer, natural color palette. That being said, my only complaint is the skin tones. It isn't as obvious in these photos, but I have other other photos where the musicians have an unnatural pallor to their skin. I'll share those photos later this week.