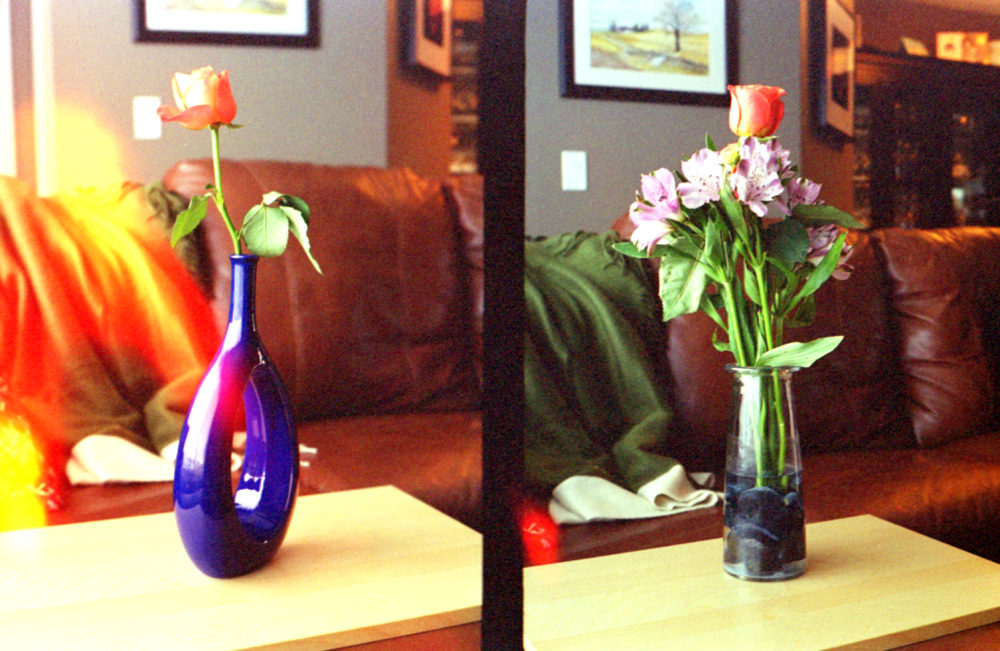 These photos were shot on
Kodak SO-554 200
film — a film I know almost nothing about. I came across this mysterious film one day while shopping online and quickly bought 3 rolls. All I can tell you is that the
SO
stands for 'special order' and the
554
is the order number. Kodak SO-554 was packaged in 8-exposure rolls, presumably for testing the emulsion, and came in a box of 5. I have the box
[1]
You can see a photo of the box on BuyMoreFilm.com's original sales listing.
and the expiry date listed on the back is February 2005. A reading of the DX barcode along the bottom edge of the negative points to this most likely being
Kodak Professional Color Negative 200
, whatever that is. Other than that, there are photos using this film that another photographer has posted,
[2]
You can view La Fille Renne's Kodak SO-554 photos here.
but she doesn't know anything about this film either. It's a complete mystery.
The numerous light leaks in the photos are from my Olympus Pen EED.[3]My review of the Olympus Pen EED features more photos shot on Kodak SO-554. I haven't yet replaced the light seals.