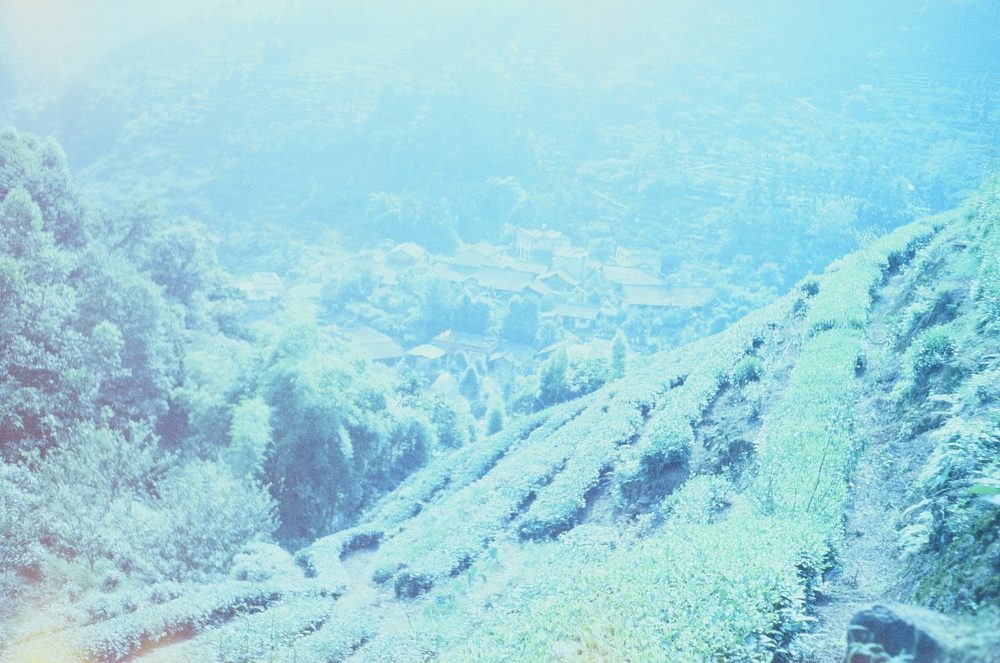 In 2019, when Sarah and I were in China, we had the opportunity to visit a tea plantation in Emeishan. Patrick, our guide, drove us to the home of an old high school friend who was the owner of a tea plantation. Upon arriving, we were kitted out with traditional Chinese conical hats, tea baskets and walking sticks and then led up a steep hillside path to pick some tea leaves. The view from the hillside was amazing. Row upon row of lush green tea bushes covered the hills all around us. With no real instruction in how to pick tea or even which leaves to pick, I randomly plucked leaves off the tea bushes and placed them in my basket. After we had gathered a few handfuls of leaves, we headed back down the hill.
Back at the house, our host led us into a small room containing a wood-fired wok into which we dumped most of our tea leaves (Patrick kept a handful of leaves). Our host then started a fire beneath the wok and demonstrated how to 'pan' the tea leaves. I took a few photos and then Sarah and I each took a turn at panning. A few minutes later, our host placed the tea leaves in a basket and took them outside where he kneaded and bruised the leaves to release their juices. Then it was back inside to the wok for more panning. Patrick explained that this process can take 4 hours! Thankfully, 15 minutes was all that we were required to do.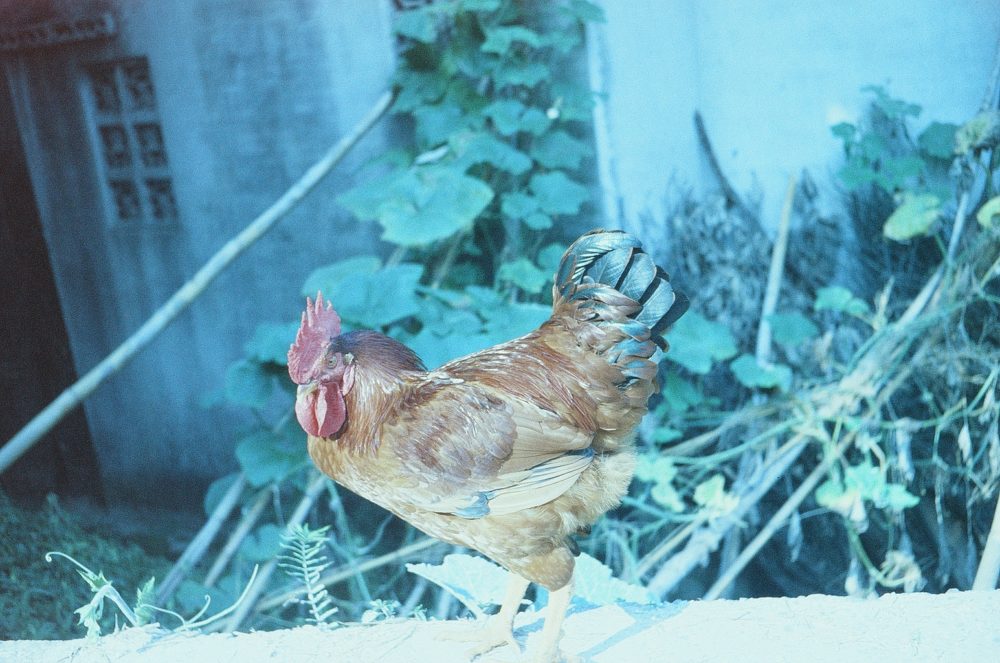 We spent the rest of our visit sitting in the courtyard sipping 3 different types of tea that our host had made and brewed for us. I personally loved the jasmine-scented green tea made with jasmine flowers that our host grew himself. It was an awesome day and we purchased some of the tea to take home. Afterwards, Patrick drove us back to our lodgings and promised to make us his special tea-leaf omelette (it was okay).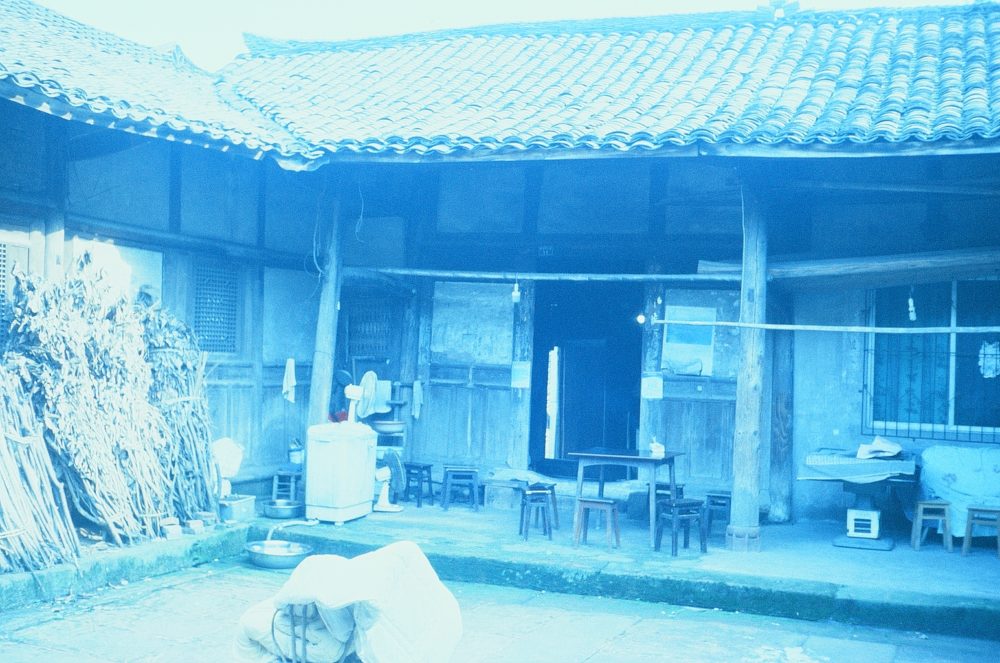 I snapped these photos of our visit, and while I was pleased that the low-light indoor photos turned out, I was disappointed by the color shift of the film. I find that FPP RetroChrome 160
looks great cross-processed
, but it's just
too blue when developed in E-6
chemistry as these were. It's too bad as I was really hoping these shots would turn out. This day was one of the highlights of our trip to China.