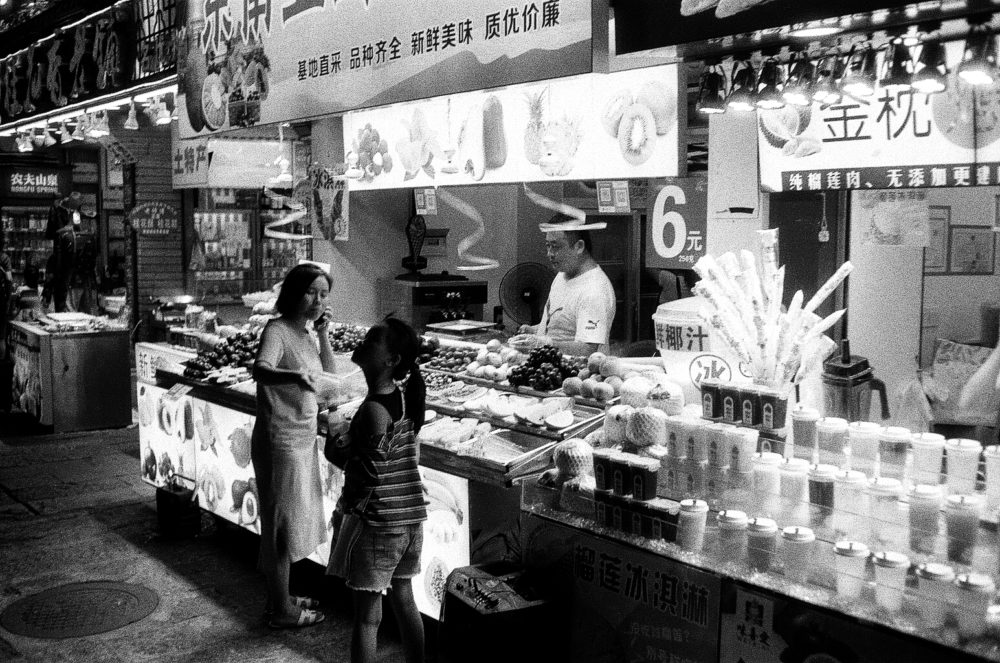 The highlight of my trip to China last year had to be the night markets. There is just so much to see and photograph. The streets and restaurant patios are filled with interesting people, while every shop is open with something exciting going on out front. There's plenty of food, music, and all sorts of things on display for avid shoppers. The streets are brightly lit making it perfect for shooting at night. While I would normally recommend a fast film for night photography, I managed to get
great results shooting with 100 ISO colour film in Xi'an
. I only had my
Trip 35
with me and it performed admirably given its basic feature set.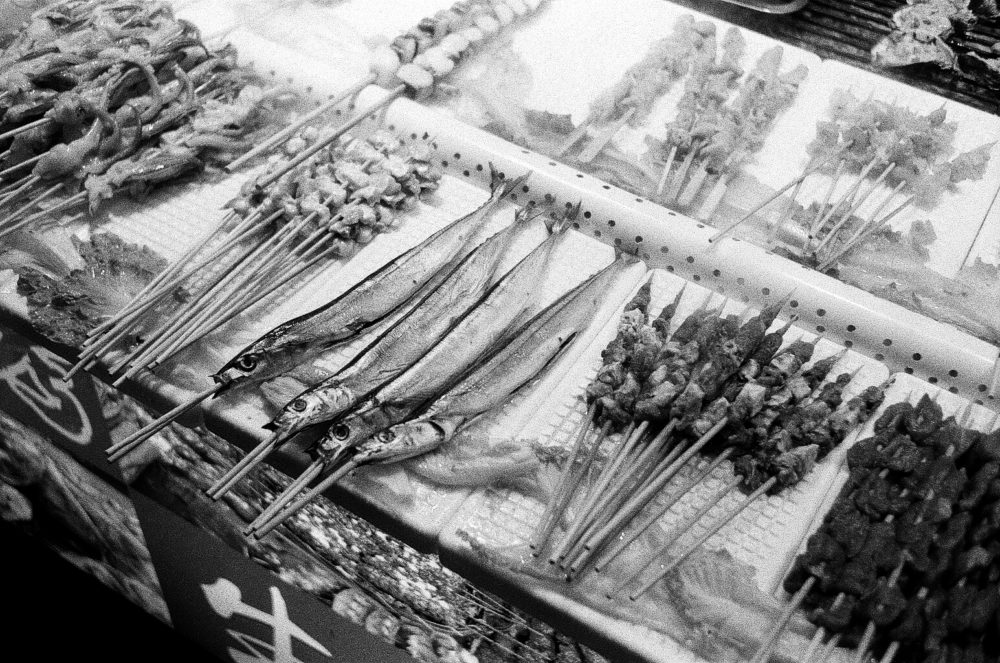 Sarah patiently followed me around Yangshuo at night as I shot these photos. Unless you are able (or willing) to travel with many cameras, it is often a challenge to have your preferred film loaded in your camera when you need it. At the time I took these photos, I had Lomography's
Berlin Kino 400 B&W
film in my camera. They turned out alright, but I wish I had colour film loaded instead like the night I spent in Xi'an wandering the
Muslim Quarter
.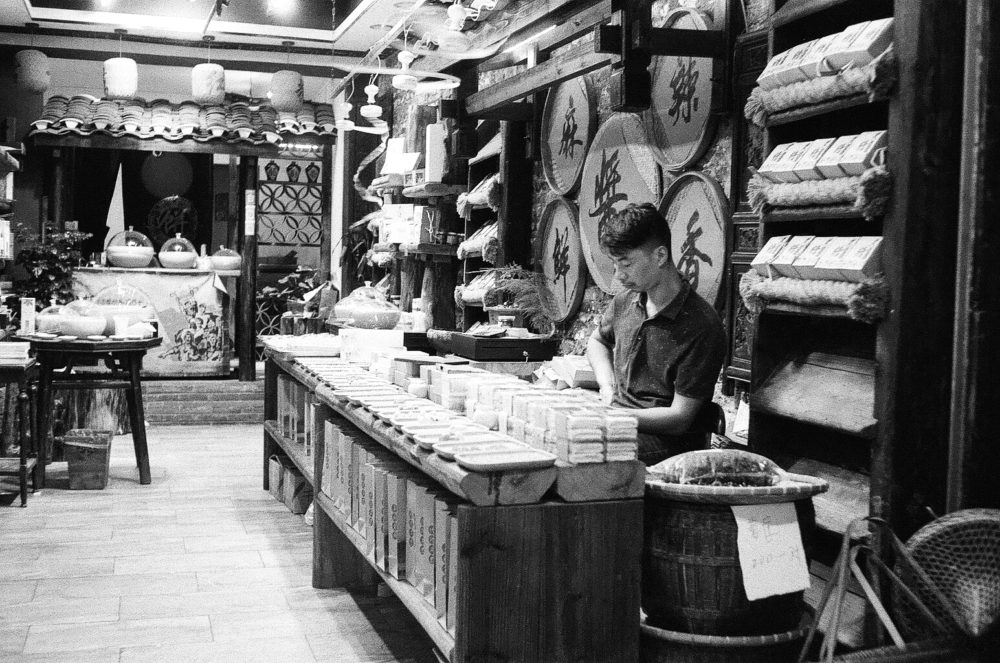 As much as I loved
Yangshuo
at night, it just couldn't compare to Xi'an's Muslim Quarter. That was simply amazing! Nothing I've ever encountered in North America can compare. That night I shot colour photos and some
Street Candy
. I could have spent hours wandering up and down the streets if Sarah had let me.