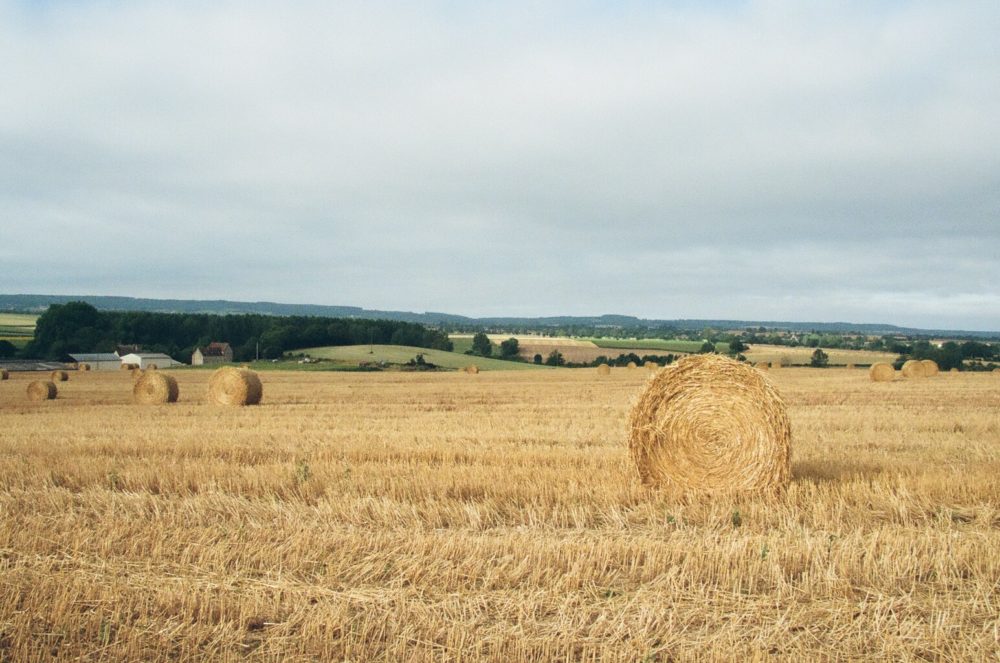 I took these photos of hay bales at Point 67 in Normandy, France.
Point 67
is an overlook on Verrières Ridge and lies a few kilometres south of Caen. The
battle for the Verrières Ridge
was both a part of Operation Atlantic and Operation Spring in July 1944 as part of the overall Battle of Normandy during World War II. A number of regiments from the 2nd Canadian Infantry Division fought valiantly to secure Point 67 only to lose it again and again to the Germans before finally wresting the hill for good during
Operation Totalize
. If you look closely at the photos, you will see red poppies growing in the fields. It is rather poignant considering that much Canadian blood was spilled on these fields.