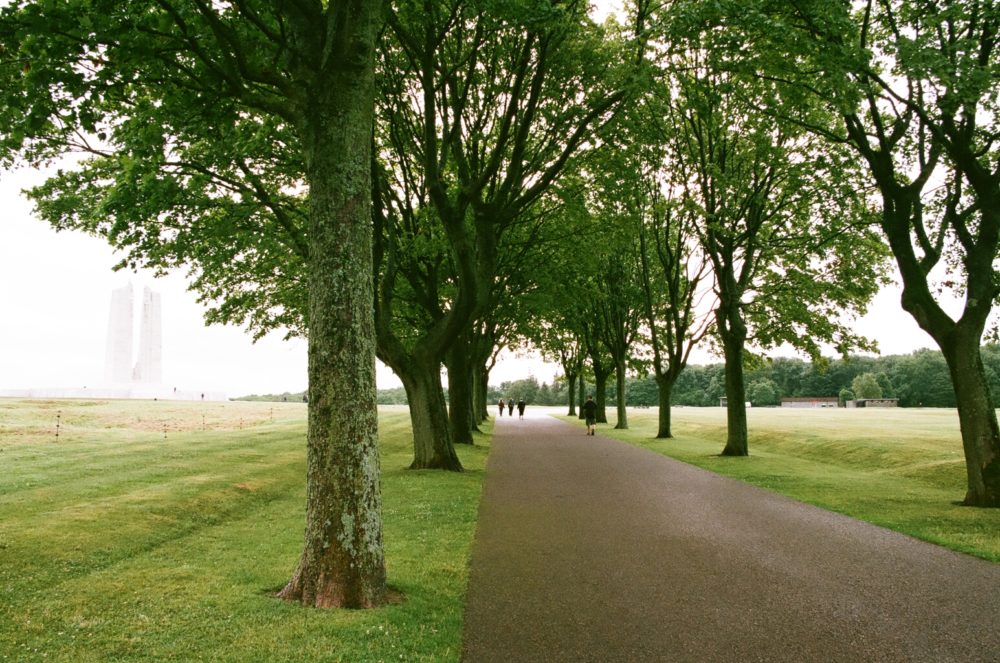 These photos are of the Vimy Memorial, Canada's monument to the 60,000 Canadian soldiers who gave their lives in France and to all those who served in World War I. The memorial sits on Vimy Ridge which Canadian soldiers captured at great cost.
[1]
3,598 Canadians were killed and another 7,000 wounded. You can learn more about the Battle of Vimy Ridge at the Canadian War Museum.
The scale of the memorial is amazing. Two towers of white limestone, one representing Canada and the other France, rise 27 metres above the platform. Twenty sculptured figures, symbolic representations of sacrifice, mourning, sorrow, honour, and hope, grace the monument.
[2]
You can learn more about the design and construction of the monument here.
The names of 11,285 Canadians who lost their lives in France, and whose final resting place is unknown, are inscribed all along the base of the memorial. The Vimy Memorial is a sombre testament to the immense loss of life that accompanies war.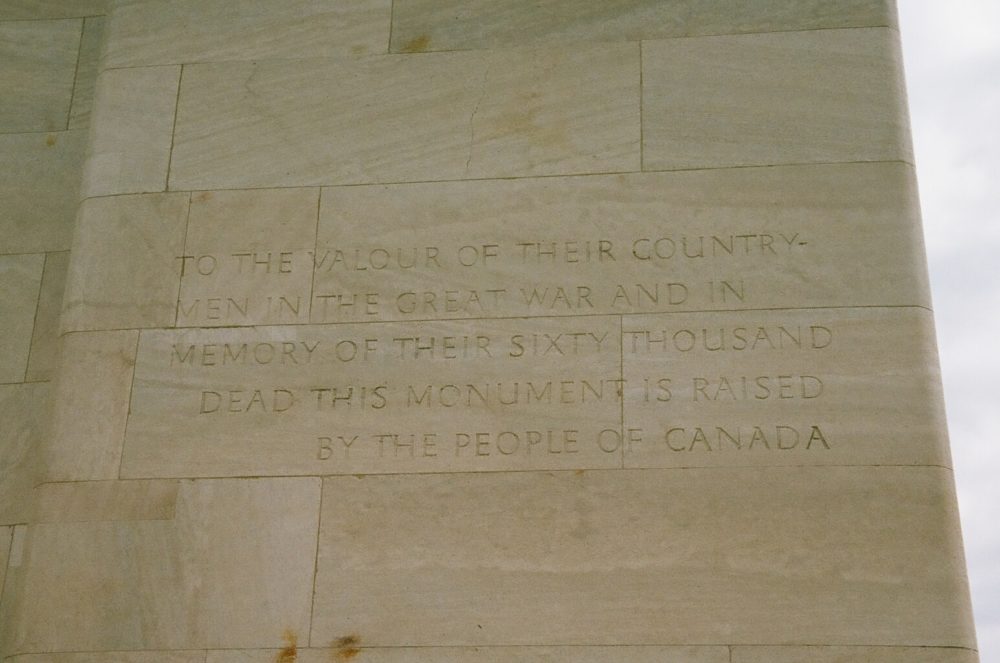 You can still see the evidence of the war all around the Vimy Memorial. The old trenches have been preserved and the surrounding fields are littered with signs warning those foolish enough to climb over the fence that they may trigger 100-year-old unexploded ordinance still buried beneath the soil.